Have you been thinking of becoming a photographer? After years with a camera (or more) I'll try to share my perspective and give you some advice on how to begin.
The no cost start
I have two, potentially, expensive hobbies. One is biking the other is photography. I call them both hobbies because I don't earn enough to be a professional in neither. The one thing that annoys me the most is the fact that people for some reason needs to spend a months income just to try out a new hobby. I believe that the more you spend on figuring out if a hobby is worth doing, the harder it is to admit that it's not. You kind of force yourself to like biking if you spend €5,000 on a bike. And the same goes with the camera.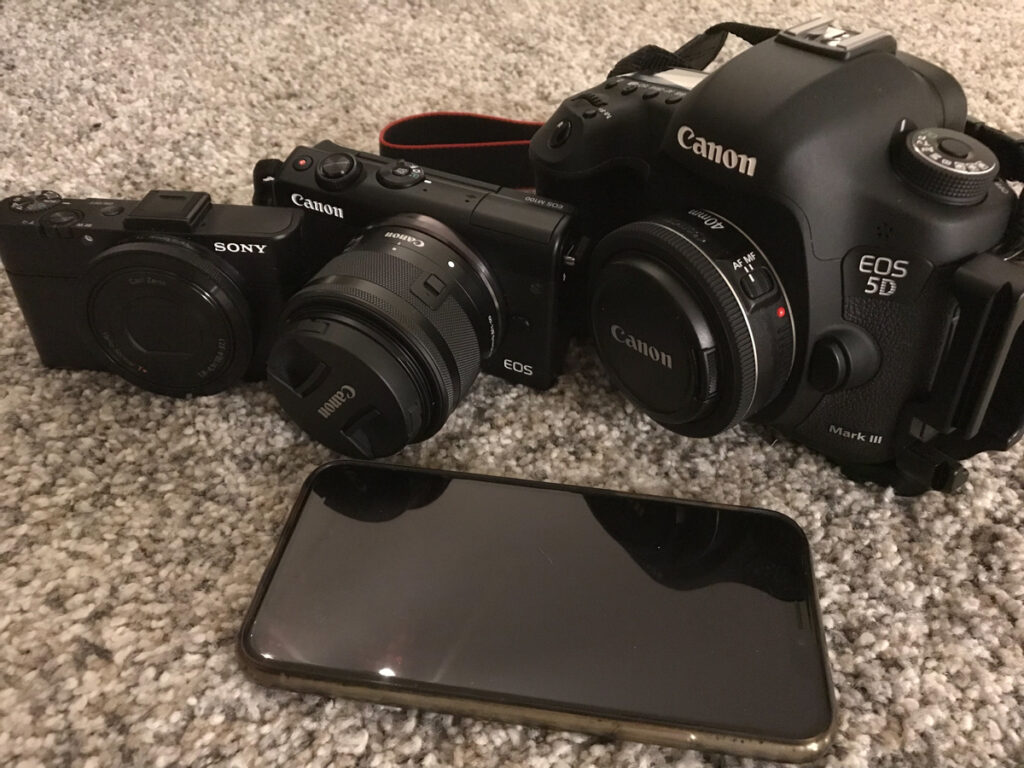 This is why I'd recommend a no cost start. The only thing you'll need is a camera of some sort and most smart phones today have an acceptable camera. An other option is to borrow a camera from a friend. At no cost, there is nothing at stake. Go for a walk. See if you can find anything you like to photograph. Maybe join a friend who already do photography for some tips and inspiration.
And don't think that that one trip to the local woods is enough to determine if you will go on with your photographic carrier. Give it a month or two.
Kicking it up a notch
So you're still out taking pictures and have figured out that you'll upgrade from your phone to something that will give you better results? Still I'd recommend you to keep the cost low. The lower the stakes the better are the results. If you start searching for information you will find a load of forums recommending different camera equipment that you MUST have but the fact is that you really don't need anything for a good start (remember your phone). All modern cameras today will yield acceptable results. It's mostly about personal preference.
If you have the possibility to visit a local store hold the cameras you should do so. How the camera feels in your hand is totally different from a reviewer's opinion on a Youtube video. Dials and knobs have to be placed so that you feel that you can reach them. And since a modern camera is more or less like a computer, you need to be comfortable with all those menus and how they work.
When you have decided on brand based on these tests I'd recommend you to buy a entry level kit with interchangeable lens. Today one normally talk about Digital Single Lens Reflex (DSLR) or Mirrorless camera. There is pros and cons for both systems. As a starter you will be fine with both. Again it is a personal preference, but it seems like most camera brands have their focus on the Mirrorless cameras these days.
If you haven't already you will find out that there is something called crop factor. And there is a load of discussions on forums on the topic. Basically the old 35mm film has the definition of a full frame sensor in the digital world. Meaning that a full frame sensor is 36x24mm. If a sensor smaller then it has a crop factor higher that 1. So a APS-C that is 23.6×15.7mm will be 1.525 times smaller than a full frame and therefore has the definition of beeing a 1.53 crop factor.
You will find professionals using both full frame and crop factor cameras. Crop factor cameras are often smaller and lighter. Same goes with lenses. Crop factor gear is often priced lower as well.
So my general recommendation is to get a entry level mirrorless kit. In this segment there is a handful alternatives.