My photography has never really been about the gear. Of course if I do find my area of photography to lack some kind of equipment I do spend a long time putting up comparisons between the alternatives on the marked, but once I've settled I don't really pay that much attention to new and even better cameras and so on. After all; it's not the gear that makes the photo, it's the person behind it.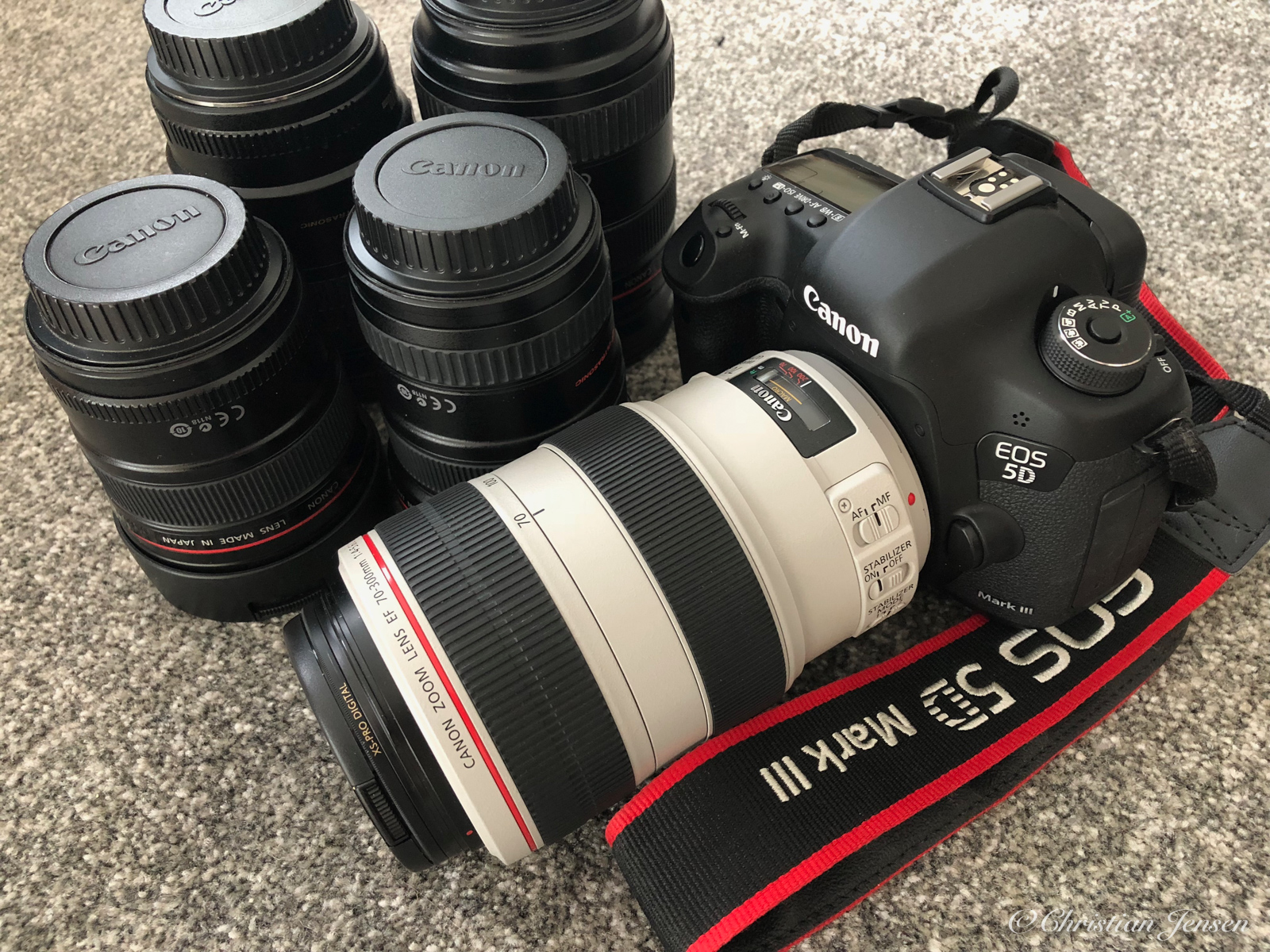 I do have a selection of camera equipment and here is what I do use:
I have had a EOS 350D and upgraded that one to a EOS 7D. After the third shutter/mirror failure, I did not trust the camera any more and got it replaced. I upgraded to a 5D Mark III while I had the chance. That's still my one and only camera body.
The old Canon EF 100mm f/2.8 USM macro have been with me since the EOS 350D days. I don't use it that much  but it's a lovely lens. Some of my best intimate landscape pictures is shot with this lens.
I do use a Canon 70-300 f/4-5.6L IS USM telephoto zoom lens. I love its wide area of usage. On the 7D it was perfect for wildlife photography, but on the 5D it gets a little too wide. Still its a fantastic lens to frame intimate landscapes as well.
The Canon EF 40mm f/2.8 STM is a light wight lens. I have this to reduce camera weight on longer trips where focus is other things than photography.
When I bought the 7D i spent a little extra money on the 24-70 f/2.8L USM. This is a very good normal zoom lens. Most of my family pictures is taken with this lens as it is the natural every day lens. For long distance northern lights it's also a very good lens as it lets in much light.
For landscape photography I tend to use my Canon EF 17-40mm f/4L USM. It's not as light as the alternatives, but its relatively cheap

The newest addition to my camera bag is the Canon EF 14mm f/2.8 USM II. I have not tested this lens much, but it's intended use is northern lights and ultra wide angle landscapes.